Attorneys Get to Know Us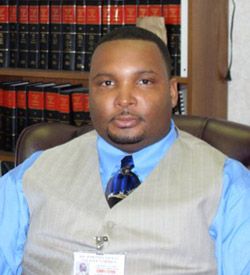 Demetrius T. Abraham is the founding attorney for Law Offices of Demetrius T. Abraham. Attorney Abraham did his undergraduate study at University of South Carolina where he obtained a BA degree in Political Science. He studied law at Thomas M. Cooley School of Law in Lansing, Michigan. Thomas M. Cooley is the largest law school in the country and it is a school that provides an education which seeks to create practitioners of the law.
Attorney Abraham possesses an unparalleled zeal and passion for people and for the law. Therefore in 2013, he launched his practice with a heavy emphasis in criminal defense work. Attorney Abraham fell in love with criminal law while serving as an intern for the Public Defender's office in Augusta, Ga. As an intern with the Public Defender's Office, Attorney Abraham represented countless clients who had committed various misdemeanor offenses.
Attorney Abraham works tirelessly in representing his clients, no matter how big or small the case. Although Attorney Abraham has a passion for criminal law, he also represent clients having Family Law, Personal Injury, or Probate/Wills issues. Attorney Abraham often says that he is in the people business because Law Offices of Demetrius T. Abraham LLC exists to help people with their legal problems. Please give us a call today for a consultation. Our number is 706-690-5060.